How to edit the hosts file
The hosts file is a simple plain text file, so you can use the default Windows Notepad application to edit the file. This document will describe how to find, load, edit, and save this file.
1. Click on the Start button, then All Programs, and then Accessories. Find the Notepad application.
2. Right-click on the Notepad application icon and select Run as Administrator from the menu that appears (see example below). You may get a User Account Control (UAC) warning after doing so; just click Yes on the window that appears to accept changes.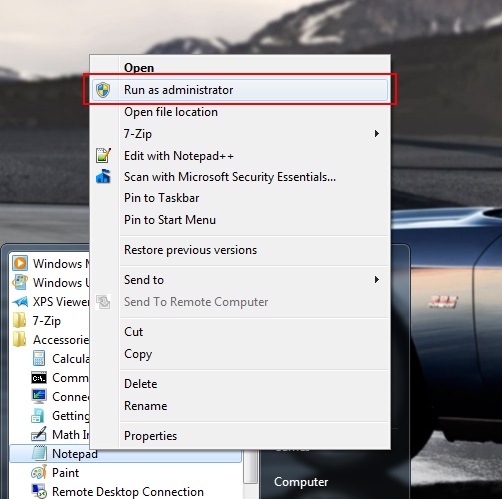 3. After Notepad has loaded, navigate to the C:\Windows\System32\Drivers\etc directory.
4. If you're not seeing any files in the etc directory (see below), it's because all of the files here don't have any file extensions, and Notepad is only looking for files with .txt extensions. To fix that…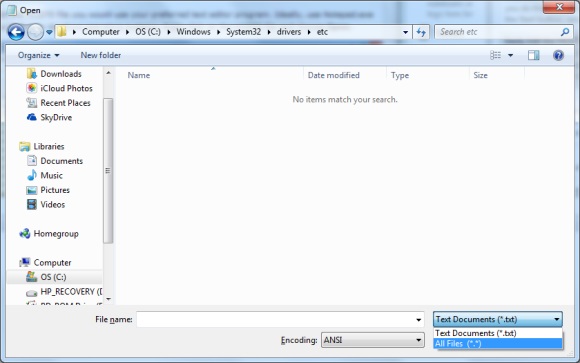 5. …select 'All Files' from the drop-down in the lower right corner of the open window. This will then display all the files in the directory, as shown below.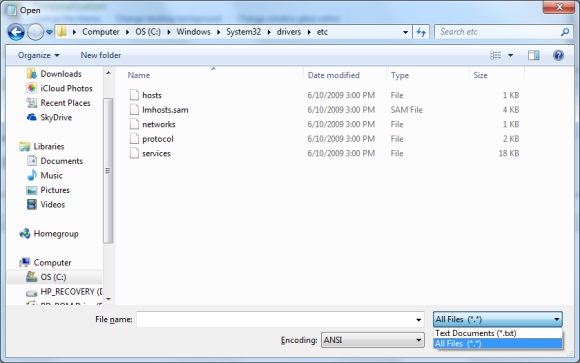 6. Double-click on the hosts file to load it into notepad.
7. Add the necessary lines to the hosts file as provided by our Tech Support Department.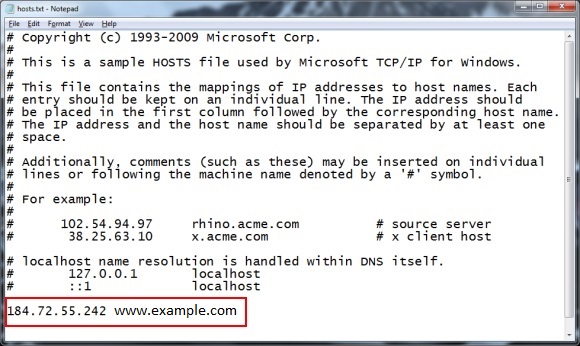 8. Once you've made your edits, overwrite the existing hosts file and make sure that you haven't accidentally added a .txt extension to the file. The OS won't recognize the file if it has a .txt extension.