First off, thank you for making the decision to transfer your domain name(s) to MojoHost!
To accomplish this, here are the steps you will need to take:

Step 1: Unlock your Domain and get your EPP code, disable WHOIS privacy
Registrars will have different procedures set up for this, some making things more complex than others.

*see links to common registrar's outbound transfer guides below this article
The EPP code is also known as Authorization or Security Key. In order to obtain it, your registrar will most commonly require that you "Unlock" your domain name, which can be done through the control panel or by contacting them. Once done, you will be able to get your EPP code. This code will let you transfer your domain to MojoHost. Note that the transfer is not possible without this security key.


Disabling WHOIS privacy – this is a necessary step in order to perform the transfer. Free domain name privacy is available during the checkout process with MojoHost. Some registries don't forward domain transfer requests when WHOIS privacy is enabled. That is why this preventative measure is suggested. 


IMPORTANT: Some registrars impose hold times for domains which have recently become active, or have had changes on administrative contact information, or if anything at all happened to your domain name recently. This may delay the transfer, as your domain might appear "Locked" for periods such as 60 days after the update. Do not make any changes at your registrar prior to initiating a transfer to MojoHost or your domain will be put on lockdown.
Step 2: Prepare the transfer on MojoHost's side.
Navigate to MojoHost.com and log in if you already have an account. If you don't have an account yet, it will be created during the transfer setup.
Click on Products > Transfer a domain to us.

Fill in the URL of the domain you wish to transfer and the EPP Code that you obtained during Step 1.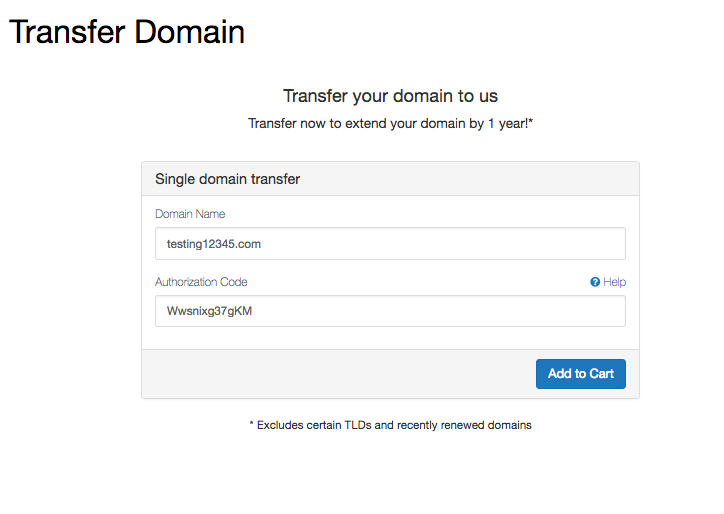 At this stage, you can choose whether you wish to add hosting, as well as add Free Domain WHOIS Privacy. If you would like to use your own name servers, edit the defaults.
IMPORTANT: When you transfer in a domain, name servers associated with it will not change. This is fine if you were using third-party nameservers, which will continue to serve your website (for example, if you were already using MojoHost's name servers), however, in the cases of registrars like GoDaddy, after a 2-day grace period the domain records will be cleared and your domain will no longer resolve, so if this is the case please make sure that you transfer your domain's name servers to MojoHost. When you initiate the transfer, our team will contact you and make sure that this is changed properly.
If you wish to transfer your nameservers to MojoHost, you do not need to change anything in the nameservers fields. When you are done, click "Continue".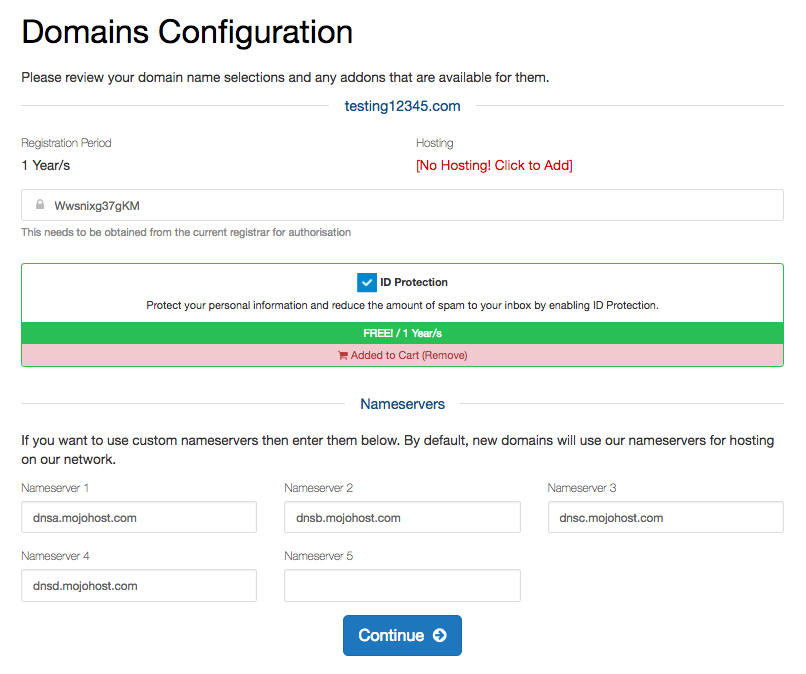 Review pricing and if you have one, add a promo code, click "Checkout".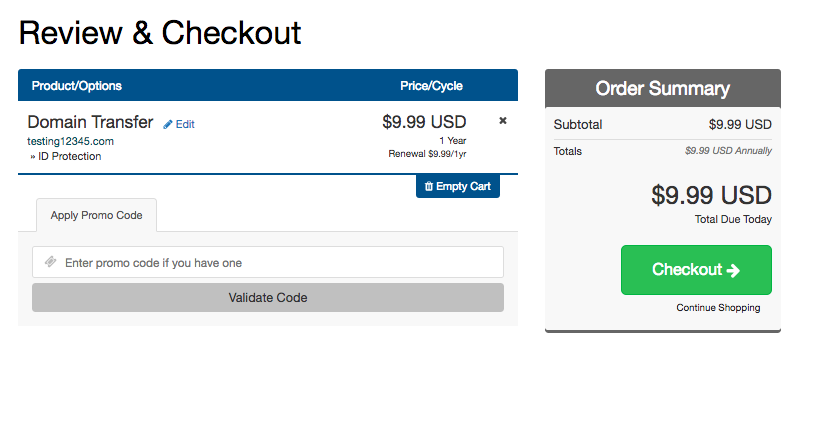 The next page will ask you to fill in your personal information, billing details and domain registrant's data.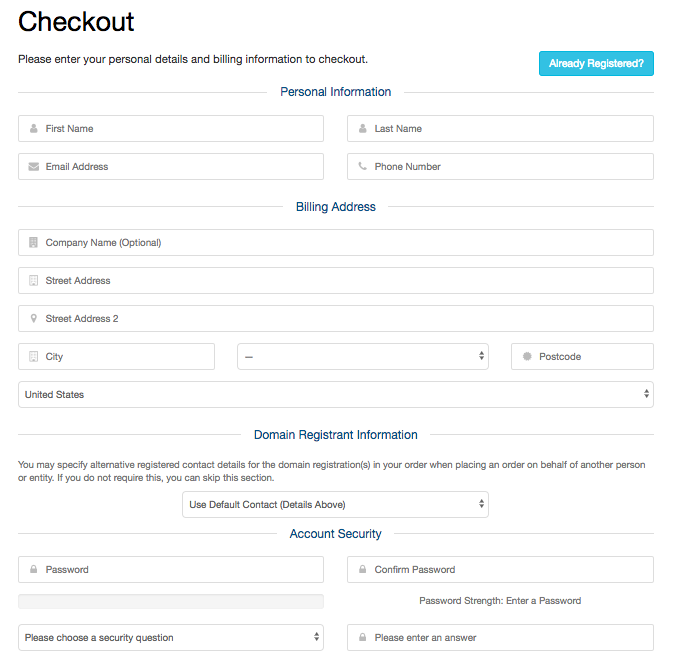 Add your payment details and purchase the transfer.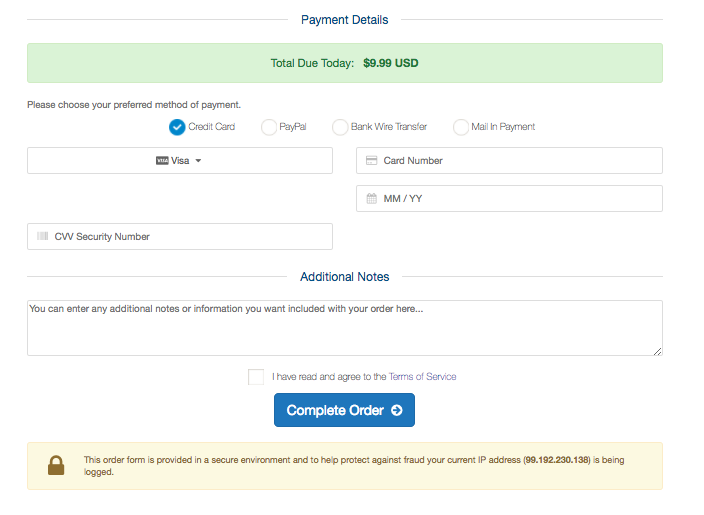 Step 3: Email Verification
Once the release is complete and transfer is initiated, you may get 2 emails to the domain name's Administrative email: 1st from us and 2nd from your former domain registrar. You will need to click secure links in both to confirm the transfer.
At this point, MojoHost will send a request to your current registrar so they process the release of the domain name and perform the transfer, which usually takes several days.

* To help you complete step 1, please see below links to outbound transfer guides for some of the most common registrars:
GoDaddy
Network Solutions
Domain.com
NameCheap
ENOM
IPage